Soap is designed as a product to be used once and then flushed down the drain, so as expected, the environmental implications of
soap manufacturing process
are not nearly as important as its several other chemical processes. The two prime areas of concern include
Safe transport and containment of the raw materials
Minimization of losses during production
Therefore, it becomes a prime responsibility of all
soap & detergents manufacturers
that not only they use natural and/or such ingredients that are not harmful to environment but also take care while transporting these raw materials as well as minimize their ill effects during soap manufacturing process
Steps for Environment Safety during Soap Manufacturing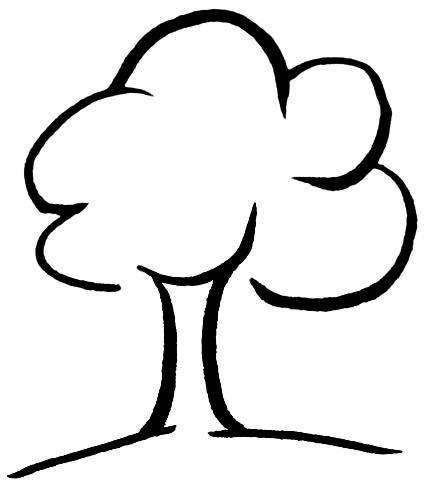 The three prime
soaps detergents ingredients
by volume & cost are perfumes, caustic and oil. Oils & perfume are insoluble in water and if spilled can create problems, although the oils do solidify at room temperature. These products are transported through trained carriers, and the equipment and systems for pumping from the truck are designed carefully. Perfumes are bought in lined steel drums that are adequately robust, and flammable perfumes are not used in the manufacturing of soaps.
All the storage tanks are surrounded by bunds to catch the contents of the tank, in case it rupture or valve get failed. When the storage systems are designed, the different safety features (like access to tank and valve) are designed in, as well as processes to deal with the product in case it end up in the bunded area.
Inside the plant, all the process and operational areas are also bunded, and the trade waste is piped to an interception tank before draining to the council's trade waste system. The contents of the interception tank are consistently monitored for alkalinity or acidity, and are designed to maintain solids or light phase chemicals in right amount. If in the case, a spill is observed in the plant itself, a part of the interception tank can be isolated off and the consequences of the spill neutralized before the waste is dumped.
In various cases and applications, however, potential problems can be detected and stopped before they actually happen. At times, an off-spec product can be recycled and blended rather than dumped, and even the wastewater can be reprocessed minimize the discharges from the plant.
In some cases, the manufacturing method itself can be closely monitored to ensure that any losses or wastes are kept to a minimum. Consistent measurement of key characteristics, like - electrolytic levels and the moisture both assure that the end product is being designed to specifications and the technique is functioning properly as it was designed to. Hence by following these simple tips, losses in the plant can indirectly be minimized by monitoring the process.
Environmental Implications of Detergents
The manufacturing of
detergent powders
has some specific environmental issues, which are not associated with other industries. These critical environmental issues of detergent manufacturing, include -
Dust control
Volatile organic emissions
Dust present during production and transfer of the bulk powdered detergent (and powdered raw materials) can be a serious problem. Dry and wet cyclones are used to separate out most of the dust and all the emissions are carefully monitored. If the level of dust exceeds the acceptable limits, suitable remedial action should be taken. Dust levels in emissions should be kept below 50 mg m-3.
Eco Friendly Soaps and Detergents
Many soap and detergents manufacturers now make environmental friendly products, thanks to the rising awareness of the general population as well as safety norms introduced by governments of many countries. Apart from natural soaps, there are biodegradable soaps and detergents that can be called eco friendly cleaning products.
Biodegradable Soaps & Detergents:
In recent times, there has been seen a strong move among the soap and detergent manufacturers to use biodegradable ingredients in place of environmentally hazardous biologically stable detergents used in the past. The sulphonic acid and nonionic detergents that are used to produce both liquid and powder detergents have found to be completely biodegradable and comply with the relevant environmental standards and guidelines. The nonionic surfactants are ethoxylated long chain alcohols and the sulphonic acid is produced from a highly linear alkylbenzene, primarily dodecylbenzene.
The sodium lauryl ether sulphates that are used in liquid detergents, soaps and shampoos are highly biodegradable as they made from either natural or synthetic linear C12 - C15 alcohols.
Eco-Friendly Household Cleaning Products
Eco-friendly soaps and detergents are ones that make lesser use of chemical ingredients. The non-addition of additives, like perfumes, color and brightening agents decreases the toxicity of detergents. Minimal packaging also helps in reducing the harm to environment. Non-petroleum surfactants or vegetable oil soaps can be used to replace synthetic surfactants; Sodium citrate and sodium bicarbonate can be used to replace builders like phosphates; and the use of dyes and fragrances can be reduced or eliminated.
The use of detergents can never be a completely non-polluting activity. The consumers need to understand that the small detergent products can also be the least polluting ones and must press for the implementation of labeling standards and regulations so that they can avail of
environmentally friendly cleaning products
. The use of detergents free from non-essential additives like perfumes, color and brightening agents in minimal packaging will go a long way in assuring healthier and cleaner environment.
Environmental/Health Sustainability
The Soap and Detergent manufacturers can contribute to the enhancement of human health and quality of life by adopting responsible formulations and through the production and sale of environment friendly cleaning products & ingredients. Some initiatives, which soap and detergent manufacturers can take for environment / health sustainability are -
To only market products, which have proved to be safe for humans and the environment


While production, the manufacturers should carefully consider the potential health and environmental effects, exposures and releases, which will be associated with the production, transportation, use and disposal of different cleaning products


To encourage and promote transparent communication of safety and handling information


To facilitate basic research to resolve uncertainties around human and environmental safety when they arise


To follow the spirit and intent of all national laws and regulations