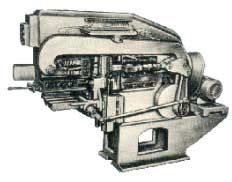 Detergent manufacturing machines include systems and equipment that can be used to produce detergents in various forms of powder, liquid and gel. The term detergent products applies broadly to cleaning and laundering compounds containing surface-active (surfactant) agents and include heavy-duty powders and liquids for home and commercial laundry detergent applications. With advancements in technology, the manufacturing techniques have changed a lot and a variety of sophisticated machines are available to produce effective detergents for different cleaning applications.
Some of the common detergent making machines used in the industry is -
Design
Machines for detergent manufacturing are designed keeping the various operations, processes and stages of soap manufacturing in mind. For example, a detergent making machine should support the batch as well as continuous processes of detergent manufacturing. Some of the salient features that should be there in a detergent making machine are -
Easy to operate and maintain
Sturdy design
Durable
Efficiently supports that different functions of detergent making
Less power consumption
Buying Tips - Detergent making Machines
While buying a detergent making machine, it is important that you know what is your requirement, so that you can purchase a right machine for your specific need. Different types of machines are available in industry that designed for manufacturing a particular type of detergent like powder detergent manufacturing machine, liquid detergent machine, etc. Hence it important that you buy a machine as per your need. Generally prefer a machine with a sturdy and robust structure as durability is the most important factor.