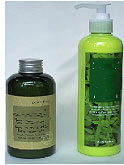 Film Removers are powdered alkaline products, which contain chlorine and complex phosphates. Film removers are used in dishwash cleaning products and help in removing and cleaning build-up of hard water film and cloudiness from the dishes and interior of the dishwasher.
Film removers can be used instead of an automatic dishwasher detergent in a separate cycle or can be used together with a detergent. Along with the dishwahing uses, film removers are also used for cleaning commercial vehicles.
Directions for Use
To achieve effective cleaning from film removers, carefully follow the below mentioned instructions
Dilute one part of the film remover with 2 parts of warm tap water
Apply the solution liberally with a sponge on the surface needed to be cleaned and allow it to stand till the time the soap scum begins breaking up
Scrub slightly with a plastic scouring pad or a scrub brush
Rinse thoroughly
Salient Features
Film removers are made with a special cleansing formula, which is pH balanced, no-rinse formulation that effortlessly cleans soil and grime and dries with no streaks. Special inorganic salts are generally added in the formula that work as moisturizers and optical brighteners, which actually enhance the shine of the floor. Some manufacturers use a concentrate design (containing shine enhancer and waxes) to remove and clean stubborn grime and soiling, which can be found on vehicles used in the haulage industry. Some manufacturers design film removers with a special formulation to remove road film, oils, grease and insects from cars and commercial vehicles.
Other Household Applications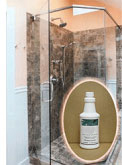 Apart from uses in dishwash and commercial vehicle cleaning products, film removers have also found uses in other household applications, including -
Deep cleaning counters
Polisheds Stone Surfaces
Ceramics
Fiberglass
Shower doors & floors
Shower walls
Bathroom vanities